Vietnam Visa For Australian Citizens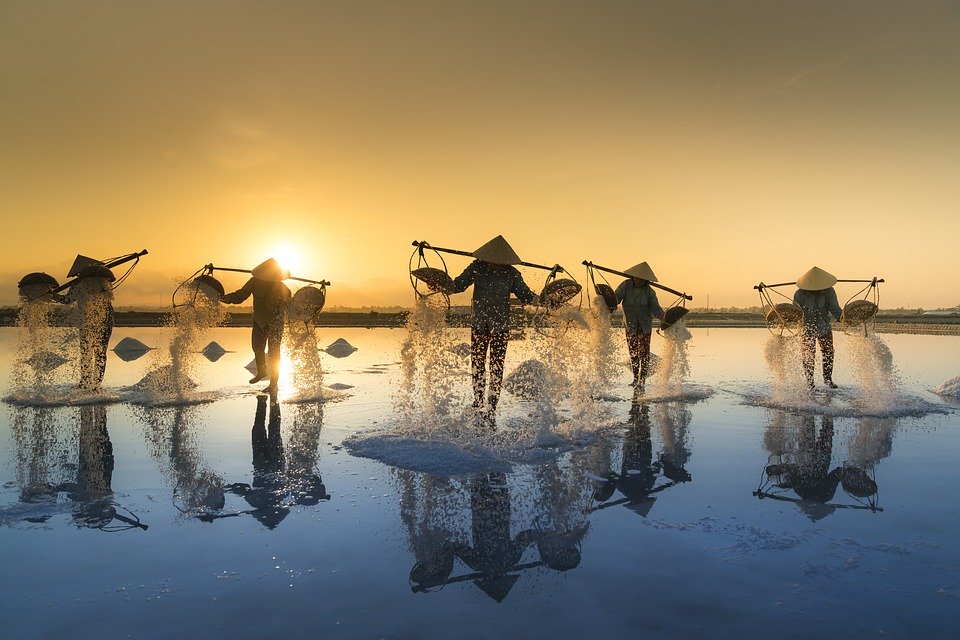 Vietnam Visa For Australian Citizens
As an Australian citizen, your passport allows you to enter over 180 countries out of 195 without ever having to apply for a visa, or you only get a visa on arrival to your destination.
However, if you wish to travel to Vietnam, you will need to apply and obtain a visa before entering the country.
Thankfully, Australian passport holders are eligible for the Vietnam e-Visa, which is a fast and straightforward way to obtain an entry permit into Vietnam.
Now, no matter your reason for wanting to visit Vietnam, whether, for business, sightseeing or you are merely passing through, you can get your visa online.

What is Vietnam e-Visa?
The evisa to Vietnam is one of the two legal means an Australian citizen can enter Vietnam.
The eVisa is a type of travel permit issued by the Vietnamese Immigration Department through an online (electronic) application process.
The Vietnam eVisa is a single-entry document which means you can only use it once.
Although a visitor can apply for eVisa on arrival which they will pick up at the airport in Vietnam, we often recommend printing a copy of the eVisa which you will show immigration officers at the airport before been allowed into the country.
This way, you save yourself the stress of queuing at the airport to get your visa stamped as well as avoid any potential extra costs.
Why Vietnam e-Visa?
Unlike the traditional visa application that involves lengthy processes applying for a Vietnamese visa online is pretty fast and convenient.
You are issued a valid visa in a matter of minutes instead of waiting for days or even weeks if you had gone the conventional route.
Also, with an E-visa to Vietnam, you qualify to enter the country from any of the twenty-eight international checkpoints. Plus, you are not required to queue for stamping at the airport.
So, with an e-visa to Vietnam, you avoid all the waiting, time-wasting and nerving rattling procedures at the airport.
How long can an Australian passport holder stay in Vietnam with an eVisa?
Usually, regardless of whether you are on a business trip or visiting as a tourist, eVisa has a maximum validity period of thirty days.
Hence, you may want to plan for an extension if you intend to stay longer than 30 days.

Vietnam e-Visa Requirements for Australian Citizens
If you are a frequent traveler, you will find that most of the requirements for a Vietnam e-Visa are pretty much the same across the board. Though, you may still find little differences in requirements depending on the type of visa you are applying for.
That said, here are pretty much everything you need when applying for a Vietnam e-Visa as an Australian passport holder:
Ensure your Australian passport is valid with at least six (6) months validity from the date of arrival.
At least two blank pages left for a new stamp.
Be sure you don't fall into the categories of persons banned from entering Vietnam.
And finally, get the e-Visa processing fee ready.
Once you satisfy all the requirements above, you can then proceed to fill and submit the application.
On the online application form, you will find three subsections that you must fill as accurately as possible.
In the applicant details section, you will fill your details as they appeared on your passport.
Your name exactly as they appeared on your passport though name order is not essential.
Your date of birth as is on the passport
Your nationality as is on the passport.
And your passport number exactly as shown on your passport.
In the visa option section, you will have to indicate the type of visa you're applying for, the number of people covered by it, why you are traveling to Vietnam, your arrival and departure dates and your point of entry.
After completing the above sections, you would then be required to pay the mandatory eVisa application fee for processing. Confirm the details you entered and submit your visa application.
Please keep in mind, while planning your visit to complete your e-Visa application at least seven days before your desired departure date.