Vietnam Visa for Indian citizens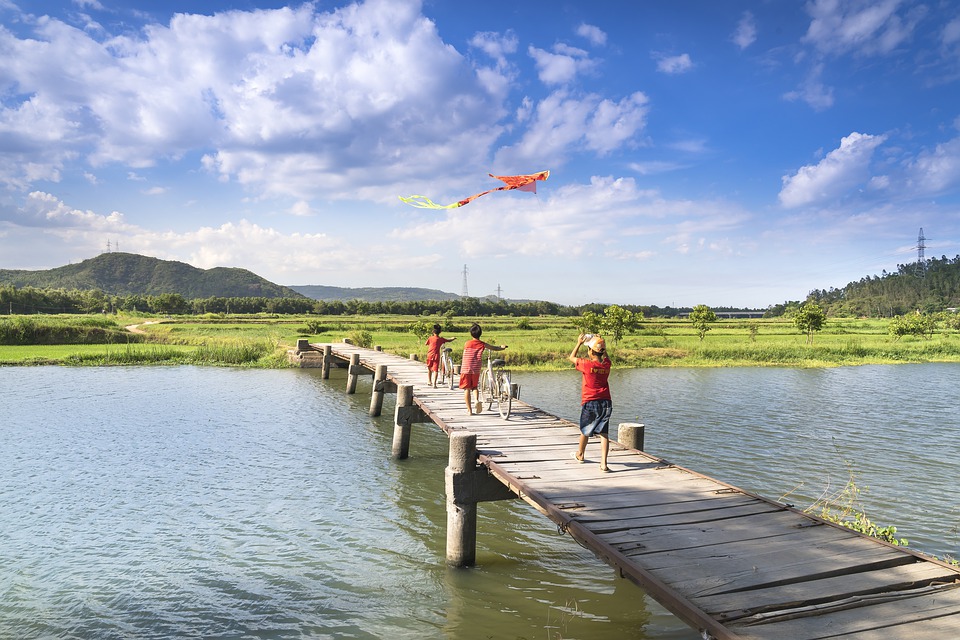 In recent years the world has become a safer and much quieter place, proof of it is that many beautiful places, which for a long time were closed to contact with the outside, have opened their doors to receive foreigners, Especially for tourism.
Such is the case of the countries of the Indo-Chinese peninsula, which for many years experienced very difficult conflicts, but have emerged like a phoenix from the ashes.
We have to be grateful for this since for its privileged geographical position, the countries of the Indo-Chinese peninsula keep within it an incalculable cultural heritage, as well as many of the most beautiful landscapes in the world. Landscapes of such beauty that must be visited at least once in a lifetime.

But among all the countries of the Indo-Chinese peninsula, one stands out above all. And that country is Vietnam, a place remembered by all thanks to the Vietnam War. But today, this site turns out to be one of the most interesting tourist spots in the world.
Let's see all that Vietnam has to offer:
Travel to Vietnam
There are many attractions that this country offers to us, among which we can count very cheap prices compared to other places in the world, as well as landscapes that could steal anyone's breath and a culture that despite all conflicts has still remained strong and that today is open to visitors, sharing with us a bit of its ancient tradition.
But among all the beautiful places to visit in Vietnam, there are some that shine above the others:
Vietnamese capital, a big and noisy city, perfect to get acquainted with the Vietnamese culture. Here you can enjoy delicious Vietnamese cuisine as well as know some places of interest.
One of the most incredible views you can have in Vietnam, these mountains dedicated to rice cultivation are an excellent place to go hiking and breathe the peace you find in the country.
One of the best things in Vietnam is the beaches, whose warm waters and white sand could steal anyone's breath. A day enjoying a refreshing swim in Na Trang beach is a great plan.
Visa to Vietnam
But before we can start to make our trip to Vietnam, we must keep some things in mind. Every good tourist knows that it is necessary to do a previous investigation before starting a trip, because, in addition to knowing the tourist sites of interest, it is also necessary to know the migration policy of the tourist destination that we have chosen to visit.
Because depending on your country of origin and the country you plan to visit, it will be easier or harder for you to obtain the necessary entry permit.
In the case of Vietnam, it is necessary to request a permit before you can travel to the country.
This permission, as we said above, depending on your country of origin may be easier to request and obtain.

Vietnam visa
In the past, in order to enter Vietnam, it was necessary to make a formal request for permission to penetrate within the country's borders.
But with the past of time, and thanks to the desire to promote tourism in the country, a new way to apply for a visa to enter Vietnam has been created.
This system is called Evisa or Electronic Visa. As its name says, it is an electronic procedure, which is done online, and does not save much difficulty to be requested, making the process of requesting a permit to enter the country more accessible.
But this type of visa is not eligible for all countries.
In the case of the citizens of India, let's see what type of permit is available to enter Vietnam.
Luckily, the citizens of India are among the eligible nationalities in order to request an evisa to enter Vietnam.
So those citizens of India who wish to enter Vietnam will not need to visit an embassy to request a permit to penetrate the borders of Vietnam and know this beautiful country that has so much to offer tourists.
The process to request an evisa is the simplest. To do so, you must have a passport that is valid for at least 6 months from the moment you plan to enter the country, an Indian Passport in this case.
It is also necessary to have in hand a credit or debit card that allows you to make an online payment because to obtain the evisa you must pay a fee, but a reasonable one.
And that's it, with these documents in hand you should fill out a simple form and, if no mistake is made, the application will be ready in a short time.
But the best thing to do if you want to have a quiet and worry-free trip is to make this request along with the help of experts.
How to get an evisa to Vietnam for Indian citizens
As every good tourist knows, it is always better to leave the procedures in the hands of experts who can help us make Evisa's request a non-complication process and that does not involve any problems.
We are a company specialized in the application of evisas to enter Vietnam so that we can make the request much easier so that there is no problem.
Paying a more than a reasonable fee, we will be available to assist you for as long as you doubt the process so that we can resolve all your doubts and unknowns.
So if you are a citizen of India and want to travel to India, we are your best option to obtain a visa that allows you to enter Vietnam and thus be able to know all the wonders that this country of the Indochinese peninsula has to offer us.
Visit us now and carry out your procedure to be able to enter Vietnam in the calmest and efficient way possible.