Vietnam Visa for Estonian citizens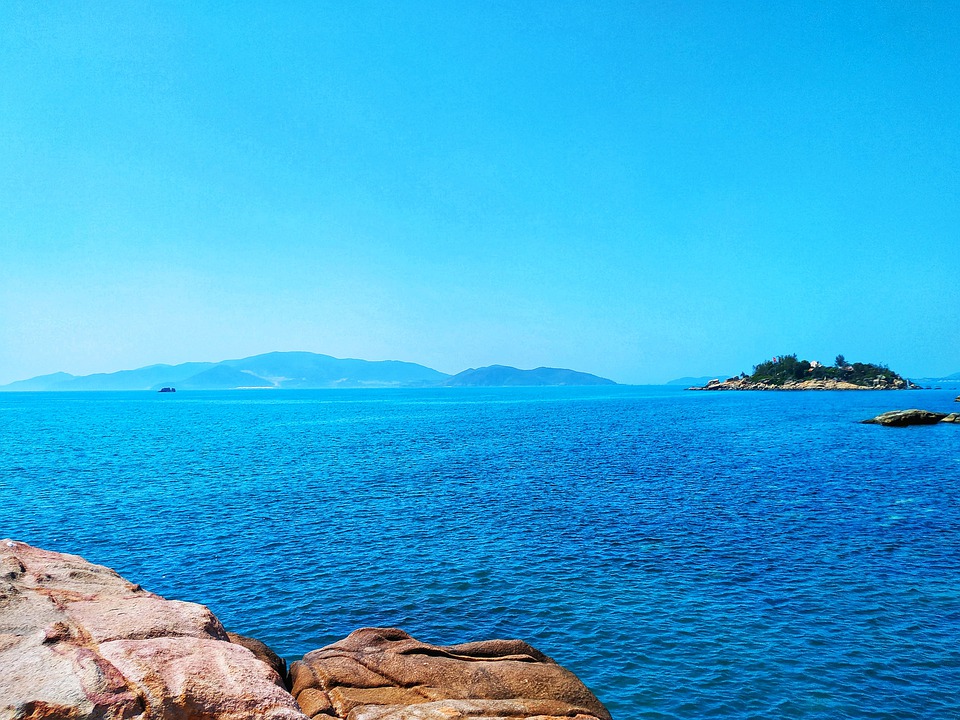 Vietnam is known not only for its history but for its beautiful landscapes. A combination of the past, present, and future in one place.
Its tourist attraction and its cultural heritage, make this piece of land in Southeast Asia, a space that without a doubt you should schedule on your next trips, so make your luggage, buy your tickets and apply for your Vietnam visa for Estonian citizens.

When is a good time to visit Vietnam?
This country offers a great variety of temperatures and places, so you can visit it at any time of the year. Its sunny days with occasional and frugal rains, which refresh the atmosphere, are ideal to spend an unforgettable vacation.
But if you want to know in which period of the year, it is better to visit Vietnam; we advise you to visit it from June to November, its green areas, landscapes and a little influx of tourists can allow you to enjoy even more of this country.
But you can also do it between February and March, it is still low season, the prices will benefit you and you will enjoy its landscapes with no problem.
The only important thing to visit Vietnam in any period of the year is that you have your passport and permits in order, and if you come from Estonia, then you need your Vietnam visa for Estonian citizens.
Why visit Vietnam?
Their cultural heritage
Trips to Vietnam are exciting. The Citadel of Hue, the sanctuary of My Son, or the Old City of Hoi An are some examples of the rich Vietnamese heritage. Wherever you go, the Vietnamese always have stories to tell. Cities, palaces, pagodas, and temples evoke this culture full of traditions and beliefs.
Immersion in local life
In Vietnam, you will not lack opportunities to get off the beaten track and explore on your own. You can stop by the local agencies for unforgettable excursions or even venture into the small towns and villages yourself. The hospitality of the Vietnamese will immerse you completely in their daily life.
Motorcycle adventures
If you want to relive a part of your adolescence and get back to driving a Vespa or a motorcycle, Vietnam is perfect for you.
It feels great to discover Vietnam on two wheels. Whether it's along the central coast or across the northern mountains, you'll get everywhere on your motorcycle in the middle of a Vietnamese adventure.
With the Vietnam Visa for Estonian citizens, you can live these and other amazing adventures.
The art of good eating without depriving oneself of anything
The Vietnamese diet is varied, healthy, and succulent. You will spend a lot of time eating since food is an important and relaxed moment for the Vietnamese.
Each region of Vietnam has its culinary specialty. Don't cut yourself and have a look! Gastronomically, Hue is a city where you have to stop and eat well. In a few days, you'll stop missing the bread.
Endless smiles
The Vietnamese have a contagious joy. You'll see that their faces rarely lack a smile. The smile is part of them and their way of relating to others. Nothing better to feel at ease anywhere!
Breathtaking landscapes
From Halong Bay to the Mekong Delta, from the majestic mountains of Sapa to the paradisiacal beach of Phu Quoc, each landscape is different and maintains its identity with an indisputable charm.
This diversity of Vietnamese landscapes is fascinating – it even gives the impression of jumping from one country to another!

e-Visa for travel to Vietnam
The Vietnamese government has made it much easier for people who want to travel to their country to get a travel permit. Visitors to the Asian country can now apply for an e-visa for Vietnam online.
Getting an e-Visa online is the simplest and quickest way for all tourists and business people who wish to apply for and gain an entry permit to Vietnam.
Getting a traditional visa upon arrival in the country may involve some extra effort by the person applying, and additional costs such as incidentals. That is why e-Visa is a better solution for all those who appreciate their time and do not want unexpected expenses.
You only need to specify in the application form the type of visa, the number of people to be covered by the visa, purpose of entry, dates of entry and exit, and point of entry and you can easily get a Vietnam visa for Estonian citizens.
It is advisable to apply for the e-Visa to Vietnam at least 7 days before your departure.