Vietnam Visa for German citizens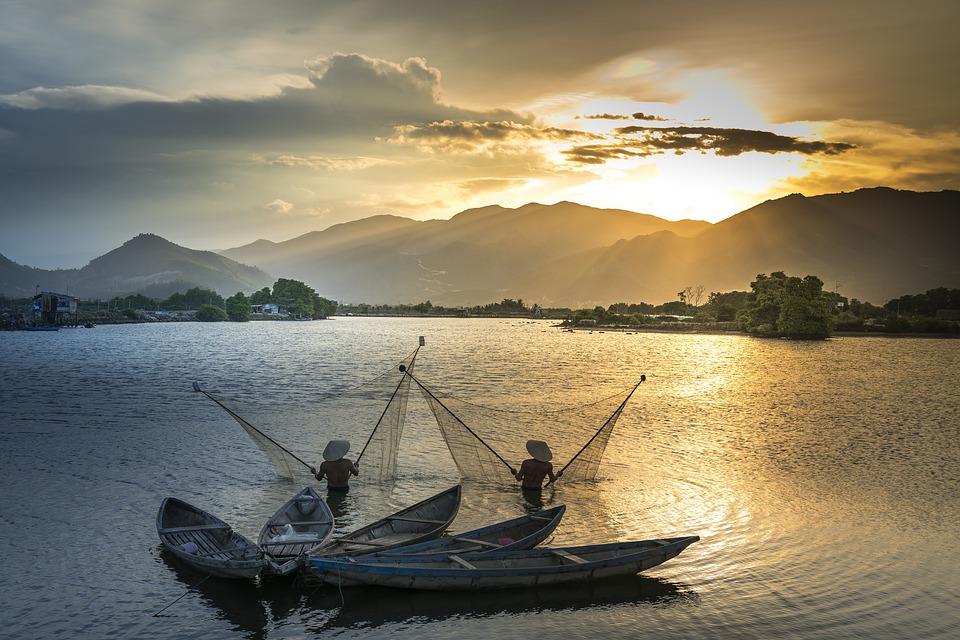 Applying for a Vietnam visa for German citizens is not complicated, there are just different entry options and different kind of e-evisas available.
In this article, you will find out which visa you need, how, and when you apply for it.

Entry without Vietnam visa
Since July 2015, German citizens have been able to enter Vietnam without a visa. However, you can only stay in the country for a maximum of 15 days, including the day of entry and exit.
This regulation initially only applied on a trial basis, but it is being extended from year to year. Currently, it is valid until June 30, 2021. Unfortunately, visa-free entry is not valid for Austrians and Swiss.
You need to apply for Visa-free entry not only in an international airport but also by land or by ship. In plain language, you can also travel to Vietnam from Laos or Cambodia by bus, train, or boat. You need to meet the following conditions to enter Vietnam without a visa:
Your passport must be valid for at least six months upon entry.
Your entry is at least 30 days after the last exit from Vietnam. (This deadline does not apply if you previously had a valid Vietnam visa)
Electronic visa
Since February 2017, there has been a new electronic visa (e-visa) for Vietnam, which can be applied for a single entry with a maximum stay of 30 days. You only need to fill out the application according to the instructions on our website.
You need a digital photo and passport in digital form. The payment is made by credit card or PayPal. As soon as you have received your registration code, you can download and print out your e-Visa as a PDF file.
When you arrive at the airport in Vietnam, you need to show your printed e-Visa at passport control and receive an entry stamp in your passport.
The advantages of the electronic Vietnam visa are:
The e-Visa is currently the cheapest visa option for Vietnam.
You don't have to go to the embassy in person, nor send your documents by post, and you can apply for the Vietnam visa for German citizens anywhere in the world.
With a processing time of one to three days, the e-Visa is usually issued very quickly.
The entry process at the airport is quick because you can queue directly at the passport control desks.

Pre-arranged Visa on arrival
The classic Visa on Arrival is available in Thailand but does not exist in Vietnam. However, there is a visa you should apply in advance. The rest of the process is similar to the classic Visa on Arrival.
It is only issued after you are landing at the airport and show the passport. The whole application is made online by a certified travel agency. After completing your data and paying, you will receive an invitation letter and an entry document, which must be printed out and completed by hand.
Do not be surprised if the invitation letter also contains the names of other travelers, because the letter is always used for several people.
Once you've landed in Vietnam, you'll be greeted by a person holding up a sign with your name on it. You hand over your documents, wait a while, and you have your visa in your passport. Finally, you can queue up at passport control. Over there, you must submit the following documents:
The printed invitation letter
The completed application, which will be sent to you by email with the letter
A passport that is valid for at least six months
A passport photo in the format 4 x 6 cm
You will receive the invitation letter by email after two hours up to a maximum of three working days. You don't have to go to the embassy personally, nor send your documents by post, and you can apply for the pre-arranged Visa on Arrival from anywhere in the world.
At the airport, you will have a direct contact person who will take your documents and take care of your visa. However, the disadvantages of the pre-arranged Visa on Arrival are:
Since your visa is only pasted in the passport after arriving at the airport, there may be a little uncertainty as to whether you can actually enter the country.
Before you queue at the passport control, you have to go to the Visa counter. Depending on the number of people, this can delay entry.
With a pre-arranged Visa on Arrival, you can only enter by plane via the international airports in Hanoi or Ho Chi Minh City in Vietnam. Entry by land and water is excluded.
The invitation letter contains the names, passport, and birth dates of other travelers, which does not necessarily speak for data protection.

Final thoughts about Vietnam Visa for German
Since sending a physical passport by post is not very pleasant to many people, the electronic visa is preferred.
Your permit will be issued within 72 hours of receipt of payment. Besides, our support team is also available to you by email or phone if you have any questions about your visa application.
At the airport, you only need to show the printed e-Visa to the airport authorities. They may ask you a few questions about your visit to check whether your answer is consistent with what you've written online.
For many people, everything worked smoothly. The entry was super quick and uncomplicated. Therefore, there should be nothing to worry about if you visit Vietnam even for the first time.