Vietnam Visa for Italian citizens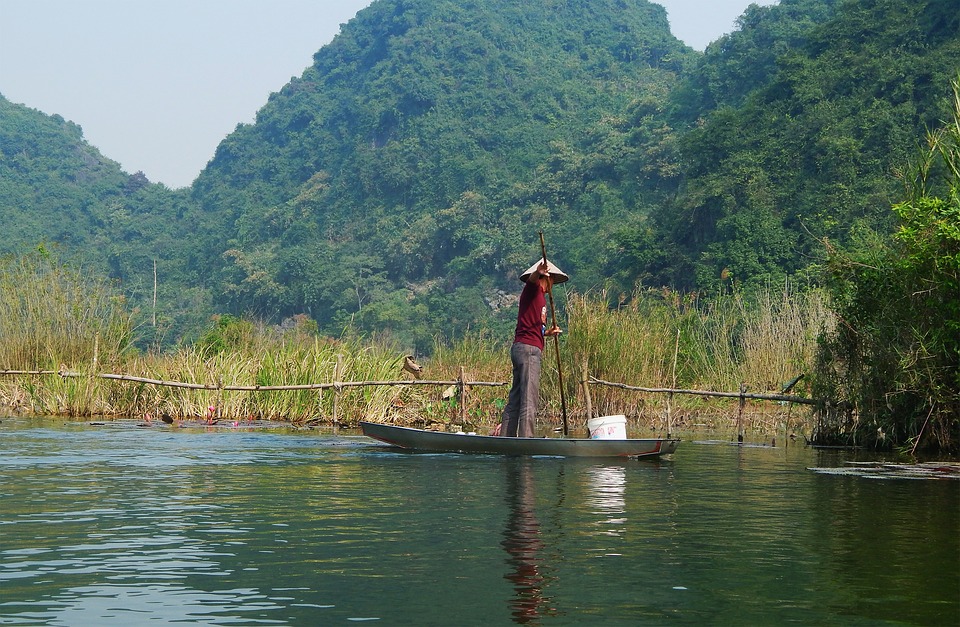 Certainly, the Indochinese peninsula is one of the most privileged geographical points in the world. First, their geographical location allows them to have a wide range of natural wonders, such as paradisaical beaches and rain forests. These same natural wonders are those that have promoted for so long the export of raw materials, as well as the visits of tourists, thanks to the incredible landscapes that we can find in these countries.
Among all the countries of the Indochinese peninsula, there is one that stands out from the others. Not only for all the beauties we can find within its borders but also for its contemporary history, which, despite being quite tragic, has made it known throughout the world. We are talking about Vietnam, probably the most beautiful of the countries of the Indochinese peninsula.
Beaches that look like a paradise on earth, incredibly populated cities, ancient monuments of ancestral cultures, souvenir museums of war and gastronomy that captivates millions around the world, visiting Vietnam is an enriching experience and that will be your best option to spend an amazing and memorable vacation. Let's see now some of the most important places to visit in Vietnam:
What is worth visiting in Vietnam
The two most important cities in Vietnam are Hanoi, the current capital and Ho Chi Ming or Saigon, which before the reunification was the capital of the country. Most trips begin in one of these two cities and particularly Ho Chi Ming is a great place to get acquainted with the Vietnamese culture. Here there are also many emblematic places that still remain as memories of the Vietnam War and that are very visited by tourists.
The current capital of the country and, it can be said, it's most important cultural center since unlike Saigon, this is a slightly more organized city, where you can have a notion of Vietnamese culture, taste its traditional cuisine and enjoy everything that this beautiful country has to offer
In Vietnam, the caves are very famous, and these can provide an experience that leaves the traditional journey. Especially the Phong Nha cave is a pleasure to visit.
Probably one of the most important tourist spots in Vietnam. Many people decide to visit this country only to get to know this incredible site, it is certainly worth knowing.
Entry requirements
These are just some of the wonders found within Vietnam, but this is a large country and has many more surprises within it, such as beaches for a delicious bath or monuments of ancient cultures that still support the long passage of the weather. Certainly thinking about traveling to Vietnam is making a good decision. But before we start our trip, it is necessary to do a previous investigation.
Every good traveler knows that before making a trip it is very important to investigate the migration policies of the country that you are thinking of visiting because that is what will guarantee your entry. The vast majority of countries in the world require that an entry permit be requested for all those who want to visit them. The difficulty of obtaining the entry permit to enter any country will depend largely on the treaties that your country of origin has with which you plan to visit, since qualifying a visa or an authorization can become a simple process such as It can also be a cumbersome process. Let's see how is the process to enter Vietnam:
Vietnam Visa for Italian citizens
If you are an Italian citizen who plans to visit Vietnam, we must congratulate you because you will be making an excellent decision for your next vacation, but it is important that you know what the process is to obtain the permit that allows you to enter the country,
Vietnam remained closed to the world of tourism for a long time and, upon reopening, there was a visa system that was quite cumbersome. This was a traditional system that should be requested at an embassy, which is a long and problematic process. But today, all those who wish to enter Vietnam can make a simple application that will allow them to obtain a permit to enter this country.
This process is called Evisa and is eligible for citizens of certain nationalities, among whom are Italian citizens. An Evisa is an electronic visa that, as its name says, is a procedure that is done online, in which through a simple process you can obtain the visa to enter Vietnam without any problems. It is less cumbersome than the traditional visa process and it guarantees a simple way for travelers to obtain their visa to enter the wind.
How to get a Vietnam visa for Italian citizens
The application process for an Evisa is simple. To do this you need to have a valid passport for at least six months from the moment you plan to enter the country. It is also necessary to have a credit or debit card that allows online payments since to make the request it is necessary to pay a reasonable fee, but this is not very expensive.
Making this request together with professionals will prevent you from having problems during your trip, so that it is calm and happy, without complications. So if you are thinking of traveling to Vietnam, do not worry about the visa, because at https://e-visa-vietnam.com/ you can apply for it in the easiest way possible.